Meet Our Core Team
Get to know about us!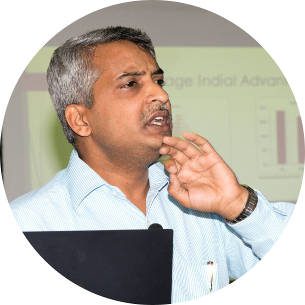 Srinath Deshakulkarni
Sr. Advisor & Mentor
Srinath holds a Post Graduate degree from Bangalore university & an MPhil degree from Bharathidasan University. He has worked in both academic & corporate sectors including IT services companies like IBM. He has proven expertise in soft skills training and counseling and has held various positions spanning across client management, programme management, people management, learning & knowledge management, compliance, teaching, research & development.
He has trained more than 3500 learners in various topics related to Personality Development, Career/Workplace Skills, Leadership Skills, Academic & Study Skills. He has in-depth knowledge of Psychological principles and has been working as a freelance counselor for many years now. Srinath has presented more than 5 papers in national and international conferences, has delivered >200 invited talks & has one patent to his credit. He is associated with A&B as 'Sr. Advisor & Mentor'. In this capacity he has designed, developed and implemented an indigenous science based career counselling service called 'PlanMyCareer' & has also launched personality development programs called 'iExcel' & 'StepUp2Excel' both of which are focused towards working professionals & students.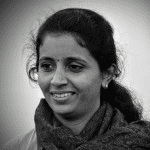 Swapna Nadig
Proprietor
Mrs. Swapna is a very versatile individual with over 15 years of experience. With a formal qualification in Montessorie method of education, Swapna has lot of passion towards education & teaching. Realising the gap that currently exists in Indian education system she started this company to enable students become more competent and successful in their careers. She works closely with associated consultants and takes care of operational aspects of the organization.
Extended team: Additionally we have an exhaustive list of freelance consultants, SMEs and trainers who are part of our team. Based on the requirement we will leverage their services as appropriate. Pls reach out to us to know more.